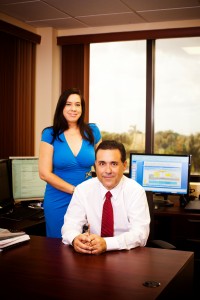 CPA in Miami Moving Toward "Value Pricing" Model
Value pricing, also known as fixed-fee billing, is attractive on some levels to both CPA in Miami and their clients: because they get their fee up front, normally at a premium above their time-based billing; and clients, because it provides them with certainty about the services they will receive and the fee they will be billed.
Our CPA in Miami Firm has known this all along and we put it in writing for everything we do.
"They don't feel they're being nickled and dimed to death every time they call with a question," said CPA in Miami Gustavo A Viera, managing partner in a Miami Accounting Firm.
Yet most CPA in Miami are reluctant to actually go ahead and convert their practice into a value billing one. "A value-pricing agreement, tied in with an engagement letter, defines the engagement terms prior to starting work, and enhances client perception of the CPA in Miami value", said Gustavo Viera".
"Clients know exactly what we are providing and how much it will cost up front," he said. Our CPA in Miami Firm knows exactly which services need to be done for the client—each line on the value-pricing agreement becomes a task to be completed on our Miami Accounting Firm's practice management software.
As a CPA in Miami I switched to value pricing 20 years ago as I met each client individually to explain the new system. "Your biggest fear is they won't like it and will go away". "In actuality, our attrition rate was extremely low. the only ones who walked were those that weren't paying us anyway."
CPA in Miami are transitioning it piecemeal to stay within the most accountant's comfort zone. Many CPA in Miami Firms just don't feel easy about it and refuse to just  jump in and do it. As a  CPA in Miami for more than 25 years, I know it works, but very few CPA's feel comfortable making the switch.
So I recommend the next time you're looking for a new CPA in Miami ask yourself if you want to pay the accountant by the hour or a Fixed Fee? Migrating one step at a time is great for the Miami Accounting Firms, but not for clients.