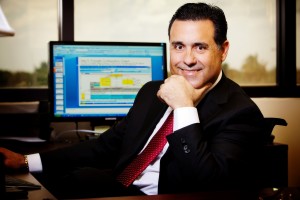 How To Choose A Miami Accountant Or Miami Accounting Firm
There are a number of individuals and businesses who use Miami Accountant year round. There are other individuals who only hire a Miami Accountant to help get all of their finances in order before their tax preparation.
Surprisingly, most business owners and individuals don't carefully consider matching their needs to a Miami Accountant qualifications when making a selection. That's because many of us who don't have a strong accounting background view all accountants as being equal.
But the reality is that all Miami Accountant are not created equal….and the same goes for a CPA Firms as well.
An accountant, technically speaking, is a professional who takes care of the accounting needs of an individual or a business, including bookkeeping, tax preparation, financial advice, and more. Choosing an Miami Accountant is a highly individual process, as everyone has different needs.
This article explains how a Miami Accountant can help you conquer business finances and provide useful questions you should use to choose an Miami Accountant that best matches your needs and can help you prosper — and not somebody who just crunches the numbers.
Step by Step Questions When Choosing an Miami Accountant:
1. Determine what your specific needs are.
2.Get personal recommendations.
3.Speak personally with the accountant. After you have recommendations, speak with the accountant or accountants that interest you. Explain what you are looking for and ask any questions that you might have. Watch and listen for clear, direct answers and make sure you feel comfortable with the accountant. Feel free to ask about credentials and experience – most Miami Accountant will be happy to provide that information.
4.Determine how much it will cost. When it comes to Miami Accountant, cheapest is not necessarily best when it comes to accountants! On the other hand, you don't want to be overcharged. Do a little comparative shopping to make sure that the fees seem to be within an acceptable range.
5. Consider your feelings. It may sound silly to involve feelings in a business or financial decision, but if you are working with someone, especially someone who will be working with your money, you want to feel secure and comfortable. If you are uncomfortable with the accountant for any reason, choose a different one.
6. Get a timeline. Make sure you talk to the prospective accountant about when you need things done. If you are on a tight deadline for tax season, make sure that he or she can meet that deadline. You need to make sure that the accountant you choose can give you the time that you need!
Does Your Accountants Proximity to Your Business Really Matter? Why Choose a Miami Accountant?
As the accountants' relationship with clients often requires a continuous, ongoing exchange, it is important to choose an Miami Accountant that is easily accessible. However, due to recent technological advancements of communications, desktop sharing and remote access, accountants can more easily exchange information that previously required a physical presence that is no longer applicable.